An old woman in a wheelchair is in tears after being humiliated and thrown out on the street by a rude waiter, but everything changes when the restaurant owner graciously invites her to the VIP table with her dog. Little does the waiter know the old lady is someone special.
74-year-old Rose looked at herself in the mirror and gently combed her hair. From all the years of carelessness and letting herself go after her husband's death, Rose no longer looked the pretty woman she used to be when Derek was around her.
Back then, her face would be brimming with a smile, and her flawless skin would make the other women jealous. But now alone and widowed with no kids, Rose didn't see any point in putting in the effort.
Looking into the mirror that day, she somehow fixed her damaged and receding hair. Then she applied some face powder to hide her wrinkles and a shade of faint red lipstick to conceal her wrinkly lips. Rose didn't put much effort into getting dressed and wore a huge black jacket on top of her crinkled old dress, but she was brimming with happiness that day.
After all, why wouldn't she? It was her and Derek's 50th wedding anniversary.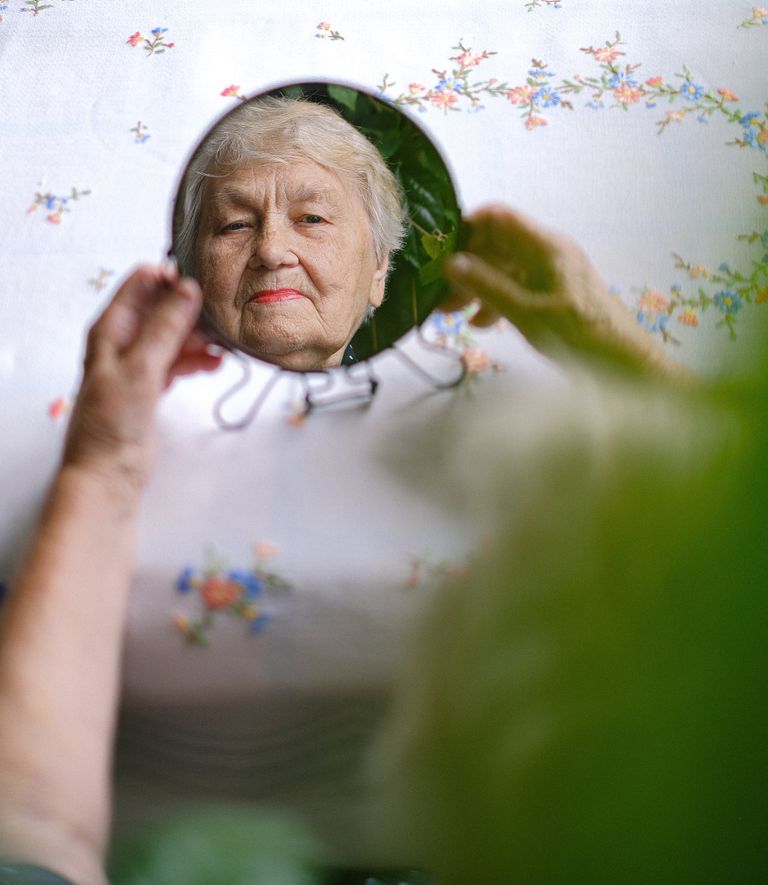 Every year after Derek's demise, Rose continued to celebrate their anniversary by treating herself and her pet dog, Bark, who had become her life when Derek had gone. She didn't have her own children, but Bark was nothing less for her.
After being confined in a wheelchair due to a knee injury, life wasn't easy for Rose. When Derek was around, he would help her, but once he was gone, she had to make major changes to the bathroom, kitchen, and house doors so she could navigate around the house easily. Still, it was difficult for Rose to do everything on her own, so she eventually hired a part-time carer who also loved spending time with Bark.
Rose had adopted Bark as a baby when he was crying on the street and nobody helped him. She brought him home, bathed him, and gave him love and shelter. In return, the poor animal provided her company in her old, lonely days. So when she decided to visit a restaurant on her and Derek's 50th anniversary, she took him with her. Moreover, the carer was on leave that day, so Rose couldn't leave Bark behind.
"Mrs. August, do you still not recognize me?" he asked. As a matter of fact, Rose didn't.
Thankfully, a kind cab driver helped Rose get to the restaurant safely. However, when she arrived at the five-star fine dining establishment, she could feel all eyes around her were scrutinizing her. The visitors were all rich and glammed up, whereas she was dressed down in an outdated dress and a hideous black jacket. Rose knew they were giving her awful stares.
"How can they just let a beggar in here?" a woman mocked her as she walked by. "Good Lord! They should better get rid of her. She stinks!"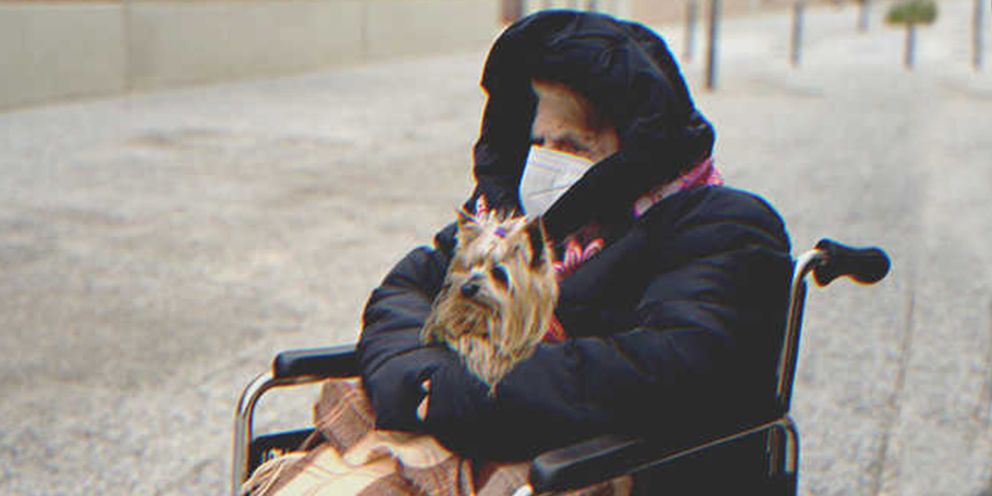 Though she felt bad, Rose ignored them and rolled her wheelchair to the entrance. But just as she was about to enter, a waiter whose name tag read Simon stopped her.
"You can't come in, ma'am," he stated stiffly, his hand blocking her path. "People like you aren't welcome here."
"People like me?" Rose pursed her lips and stared at him in disbelief. "But what – what is wrong?"
"Well, let me get this straight!" he snarled. "Your outfit is hideous! Your dog is really messy, and we do not want our guests to be seated around you!"
Just then, a couple passed by, holding their noses and staring at Rose. "Simon! We're regulars here, but we had no idea the homeless could get in for free!" the woman chuckled.
"I'm sorry, Dana!" Simon apologized to her. "I'll take care of her. She's not getting past this entrance. Have a lovely evening! … And you!" he screamed at Rose. "You and your nasty dog need to leave right now! OUT!"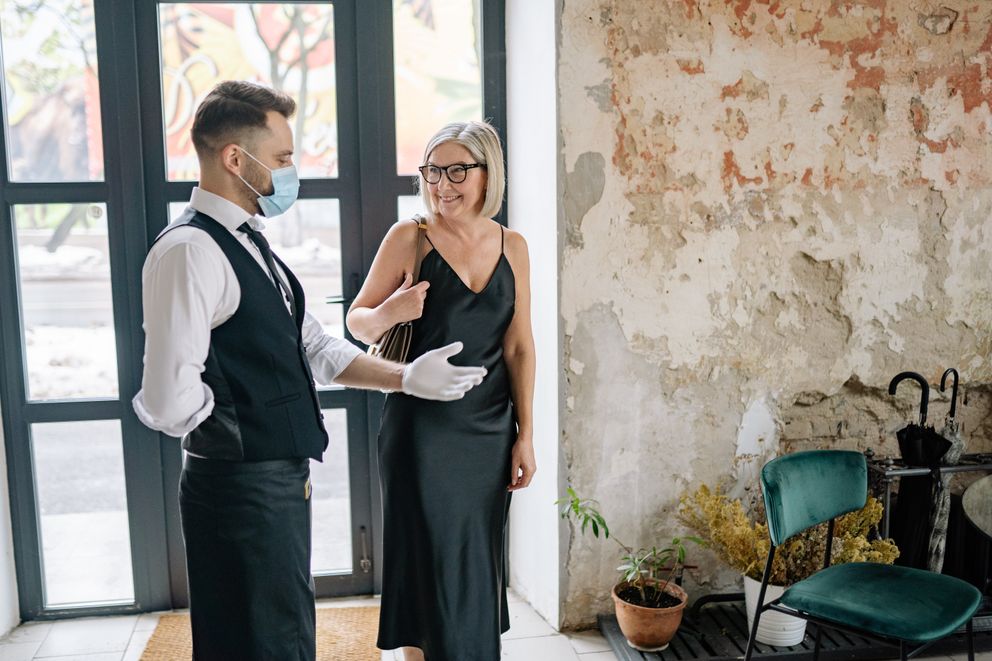 Rose's eyes filled with tears at this point, and she pleaded with him again. "Son, today is a special day for me. It's my 50th wedding anniversary. I want to remember my late husband by dining here tonight. I beg you."
"Look, MA'AM! ! I'll be frank with you. Our guests are some of the most esteemed people in this city. We can't afford to let someone lousy like you in here. Do you get it? SO OUT NOW!!" he yelled, showing her the exit.
Rose felt so awful that she didn't utter a word. She rolled her wheelchair around and was about to leave in tears, but a voice behind her stopped her. "Ma'am, wait, please! I've reserved a VIP table for you and your dog," it said.
The restaurant owner, Ben Hoffman, came running up to Rose and graciously invited her inside.
As Rose took her seat at the VIP table, all heads turned to look at her.
"Who exactly is she? Why is she being given a table here? She looks like she just walked off the streets!" a man complained.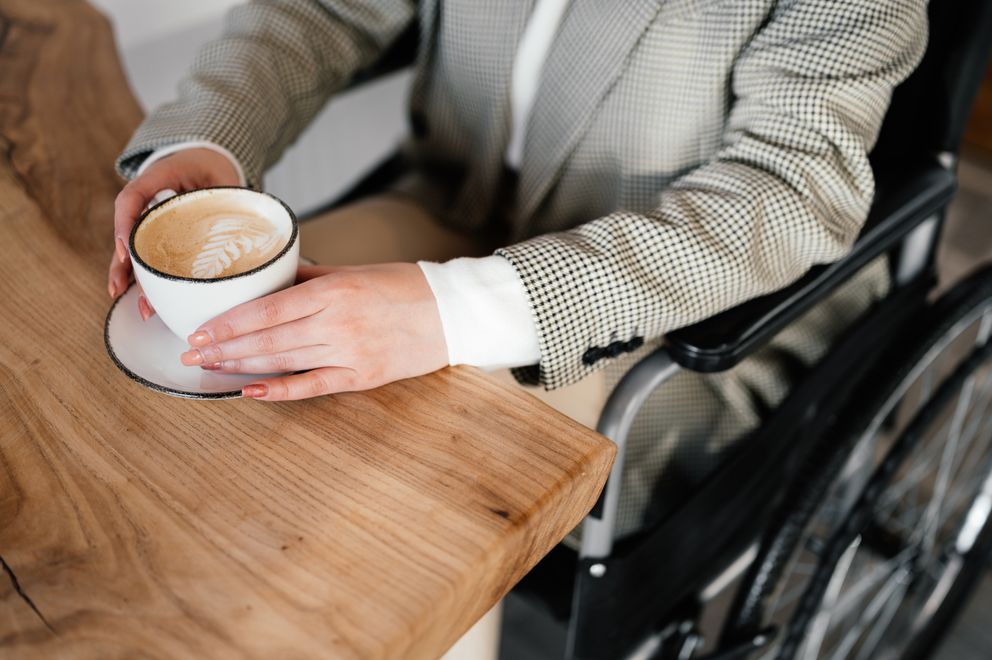 "I know, right," said another. "What's the matter with Mr. Hoffman? I've never seen him cater to anyone personally unless it's a politician or someone dignified, and she certainly doesn't look like one of them!"
But Ben had a huge smile on his face. "Mrs. Augustus, do you still not recognize me?" he asked.
Rose looked at him carefully, and she could feel she had seen him somewhere, but she couldn't put her finger where.
"I'm sorry, son," she finally said. "But I can't seem to remember you. You see, this old bird can't remember even the smallest things. Where did we meet before?"
"That's not a problem, Mrs. Augustus," Ben smiled. "Do you remember stupid old Billy who troubled you all day for chocolates while his father and your husband were at work?"
"Ben!! Oh, dear!" Rose's eyes welled up. "Oh my goodness, honey, I knew I had seen you somewhere!"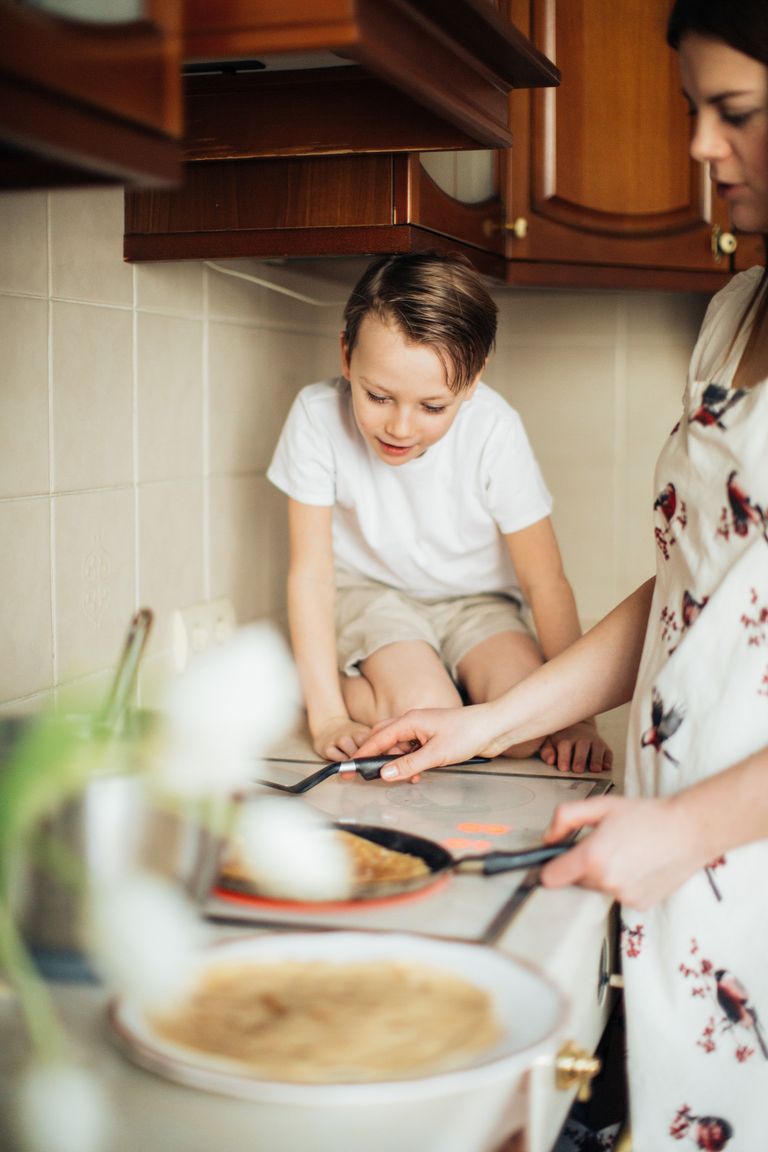 "Exactly, Mrs. Augustus, it's me, Ben. I am so happy to see you again!" he said and hugged her.
Everyone at the restaurant was shocked to find out Ben and Rose knew each other. Ben called Simon right then and told him to be careful the next time. "We don't hire people who disrespect our customers! The next time you disrespect someone again, you'll be fired!"
And for his guests, Ben had something special to say…
"Ladies and gentlemen," he said, facing everyone. "I realize this is a high-end restaurant frequented by the affluent and famous, but if you can't have a huge heart for someone, those riches don't matter.
"The woman who was just disrespected here is like my second mother. She used to look after me when my mother and father were not around. Furthermore, she is a senior citizen who deserves our respect. So, please don't dismiss someone in the future because they are not well-off. Mrs. Augustus is and will always be one of my most valuable customers! I hope that's clear. Have a lovely evening!!"
That night, Ben requested that the chef prepare a special dish for Rose and a delicious meaty treat for adorable Bark, and they had a delightful evening at the restaurant, thanks to Ben. Ben shared all his life updates with Rose, keeping her entertained, and she was happy to have someone's company after a long time.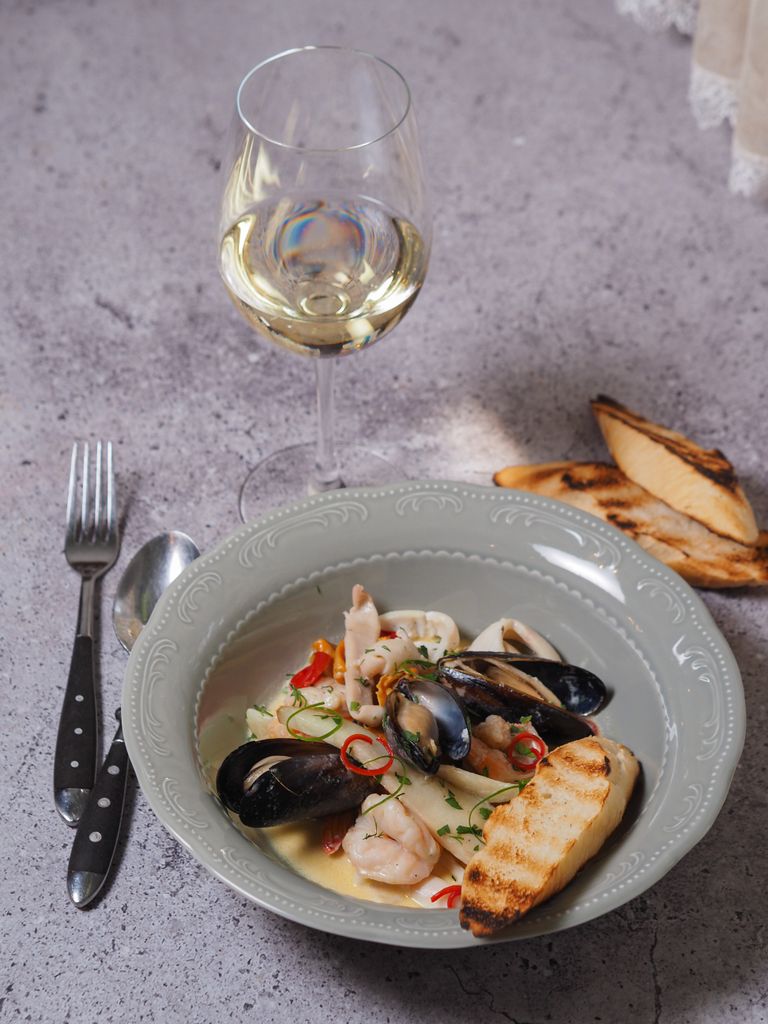 What can we learn from this story?
Look beyond a person's appearance, and you'll find a kind heart there. Rose wasn't the best dressed at the restaurant, but she was a kind woman who looked after Ben when his parents were not around, and due to her kindness, he remembered her as a second mother.
Disrespecting someone should never be tolerated. Ben subtly called out the visitors at his restaurant and gave them a gentle reminder about how awful it is to disrespect someone just because they aren't well-off or don't measure up to their standards.
Share this story with your friends. It might brighten their day and inspire them.