Cam Newton was released in 2021 by the Carolina Panthers and has been without a contract ever since, but now he seems to be saying that his lack of a contract isn't because of his playing, but because he refuses to get it rid of his hairstyle.
Newton appeared as a guest on this week's Undefined with Josina Anderson podcast, where he insisted that he will not change his hairstyle no matter what people say.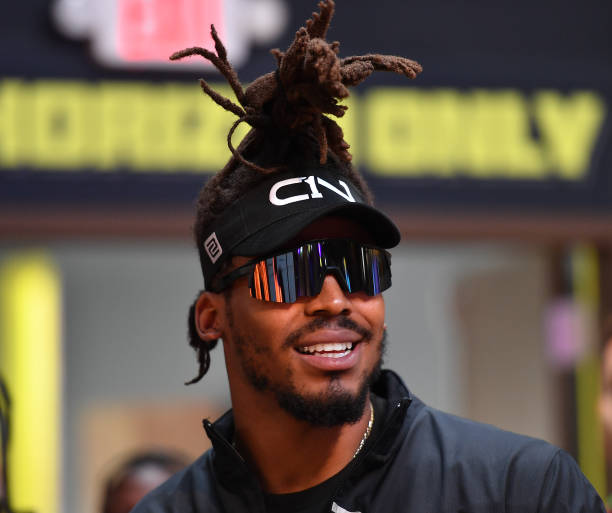 Newton added that "people have hinted" to him that the league dumped him because he isn't the "clean-cut Cam" he once was because of his dreadlock-style hair.
"Yeah, people have hinted towards to say like, 'Cam, we want you to go back to the 2015 clean-cut Cam,"" Newton told the host. "But that was a different me. Right now, where I'm at, it's about embracing who I am."
The host was shocked by the claim and asked directly if he thinks he has been blackballed because of his hair.
"There was hints towards it," Newton replied. "And the thing that is always mentioned is, 'Cam, you scarin' people the way you look.' And I would say, yo, like I'm not gonna name names, but there's other quarterbacks that's in the league that don't look like me, but they got long hair. They don't scare them, do they?"
Still, Newton said he is "fine" with not being an NFL player, even though he added, "I'm not changin."
"This is one thing I do understand about my stance, especially with the NFL. It's such a prestigious brotherhood, fraternity. And whether I go back or not, I can always say I did it at a high level. Where I'm at right now in my life—do I need the NFL? No. Does the NFL need me? Hell no. And I think that understanding is the reason why I'm able to kinda be fine," he said.
In 2021, when the New England Patriots released him, Newton claimed that the whole thing "absolutely" caught him by surprise and blamed his five-day absence due to COVID at the time.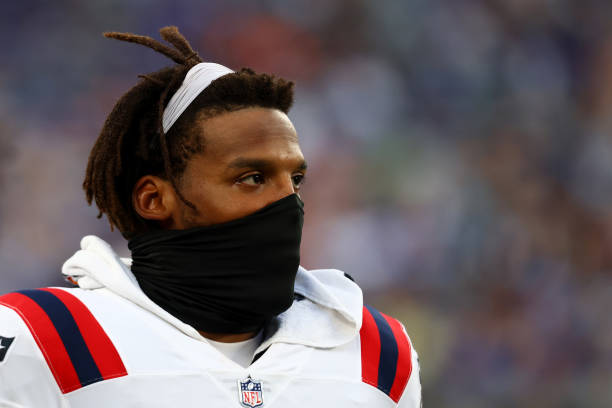 Still, he struggled as a starter for the Patriots when the team dumped him for Mac Jones.
He also claimed that his "aura" caused the Pats to release him.
"The reason they released me is because, indirectly, I was going to be a distraction without being the starter," Newton explained. "Just my aura. That's my gift and my curse."
Newton has always been outspoken outside of football matters, too. Last year, for instance, he advised women to stop being "bad bitches" and get back to cooking and cleaning for their men.
"A 'bad bitch' is a person who's just, you know, 'Girl, I'm a bad bitch. I'm doing this, I'm doing that. I look the part, but I don't act the part,'" he said on the Million Dollaz Worth of Game podcast in April of last year.
"There's a lot of women who are bad bitches. And I say 'bitches' in a way not to degrade a woman but just to go off the aesthetic of what they deem is a boss chick," he said, adding, "Now a woman for me is handling your own but knowing how to cater to a man's needs."
"Right?" he concluded. "And I think a lot of times when you get that aesthetic of 'I'm a boss bitch, Imma this, Imma that.' No baby! But you can't cook. You don't know when to be quiet! You don't know how to allow a man to lead."