A poor schoolboy whose single mom was in a coma hid his empty lunchbox daily, pretending he was not hungry. But when he unexpectedly found it filled with food every day, he decided to find out who was behind it.
Every morning, Stuart begged his granny not to send him to school with an empty lunchbox. "I'm tired of pretending I'm not hungry when actually I am," the 10-year-old grinned.
"It's better I don't go to school because someone is playing pranks with me by hiding food in my empty lunchbox…I am not sure who is doing it."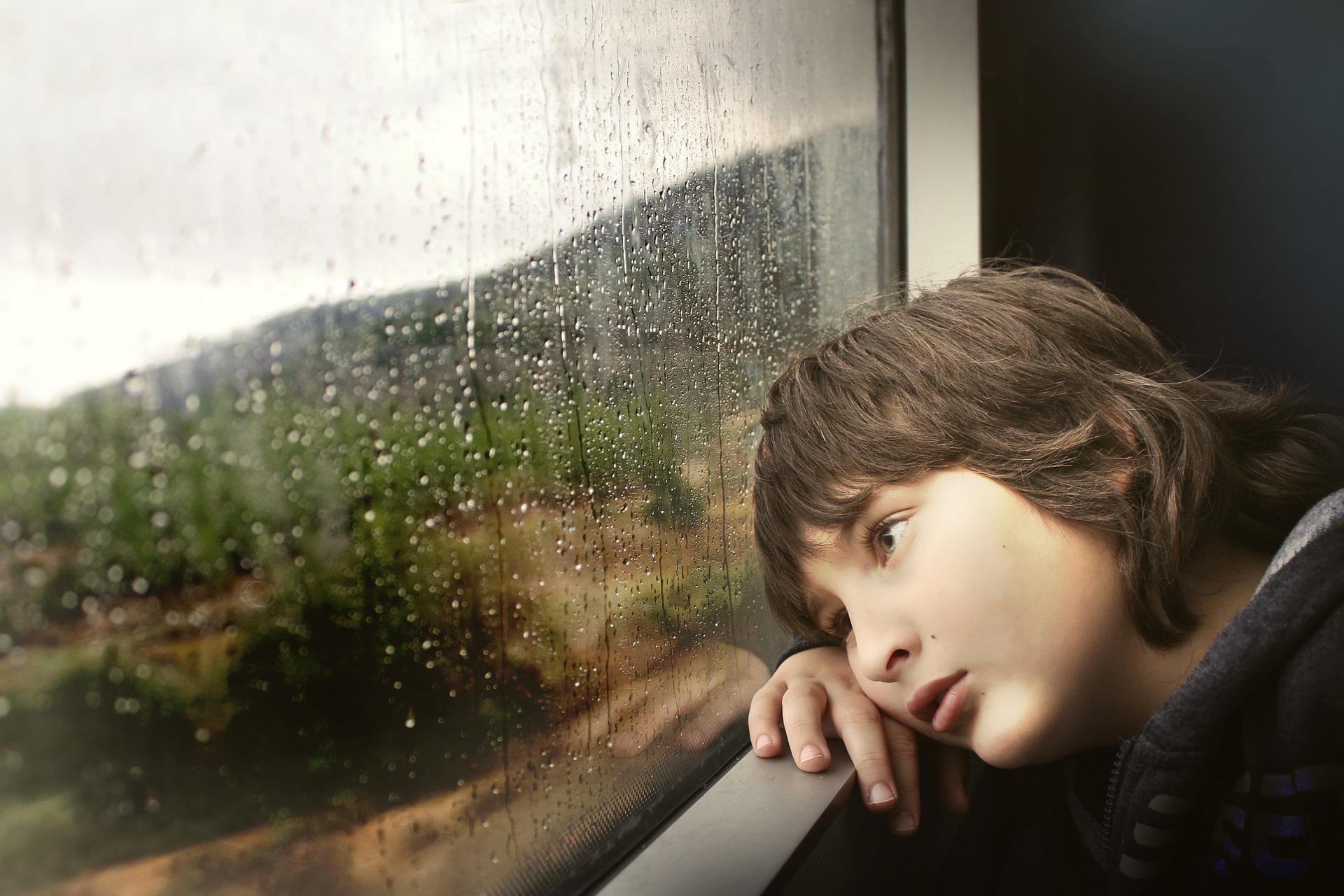 For illustration purposes only | Source: Pixabay
Stuart went to school daily carrying his backpack and no food. None of his classmates knew he did not have any food to eat because he always pretended he was not hungry.
However, the boy often found his empty lunchbox filled with good food whenever he returned to class. One day, he decided to find out who was doing it and was startled when the truth came to light…
"Hey, look…the lonely kid in our class!" Stuart heard someone say as he marched across the hallway after lunch.
"Why doesn't he eat with any of us?"
"W-what is it, granny? What happened to mom?" the boy gasped in tears. "I'm scared…Is she alright? Tell me, what happened?"
Stuart was used to hearing these remarks. And that's why he had begged his granny not to send him to school until their financial condition improved.
Stuart's mom Jane had met with an accident three months ago on her way home from work. Although she survived, she had been in a coma since the tragedy. To make things worse, the loans she and her mom Edith had taken made it difficult for them to afford necessities. So Stuart was sent to school with no lunch and ate only breakfast and dinner.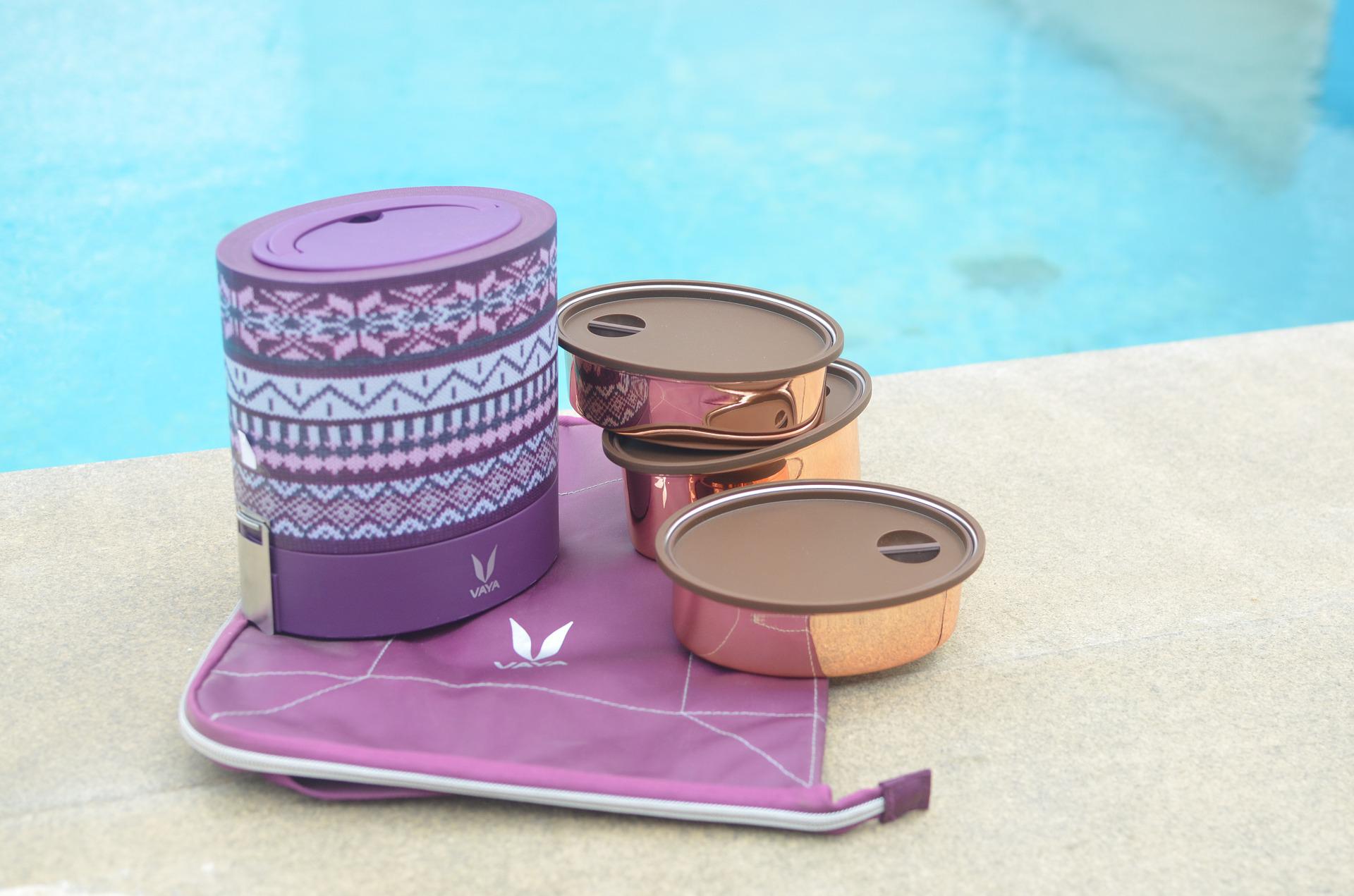 For illustration purposes only | Source: Pixabay
"Not again…I'm fed up seeing my empty lunchbox, grandma," Stuart cried. "Do I have to take one when there's no use for it…I could save some space in my bag than carrying that empty thing."
Edith was crushed having to do this each day. She didn't want the other kids to mock Stuart saying he had no food to eat. "Just for a few more days, sweetheart…I promise I'll make something nice for you when you come home."
Edith had planned to borrow money from her neighbor to buy some groceries and cook a nice dinner for her grandson. "And did you find out who hides food in your lunchbox?"
"Not yet, grandma. But I will try to find out today."
With a broken heart full of hopes, the little boy went to his school. Soon, it was lunchtime. As the other kids took out their lunchboxes and ganged up to enjoy their meal, Stuart took his lunchbox and hid it under the desk.
"I'll go for a walk and sit at the grotto," he mumbled. But he intended to return before the bell rang to see who had been putting food in his lunch box.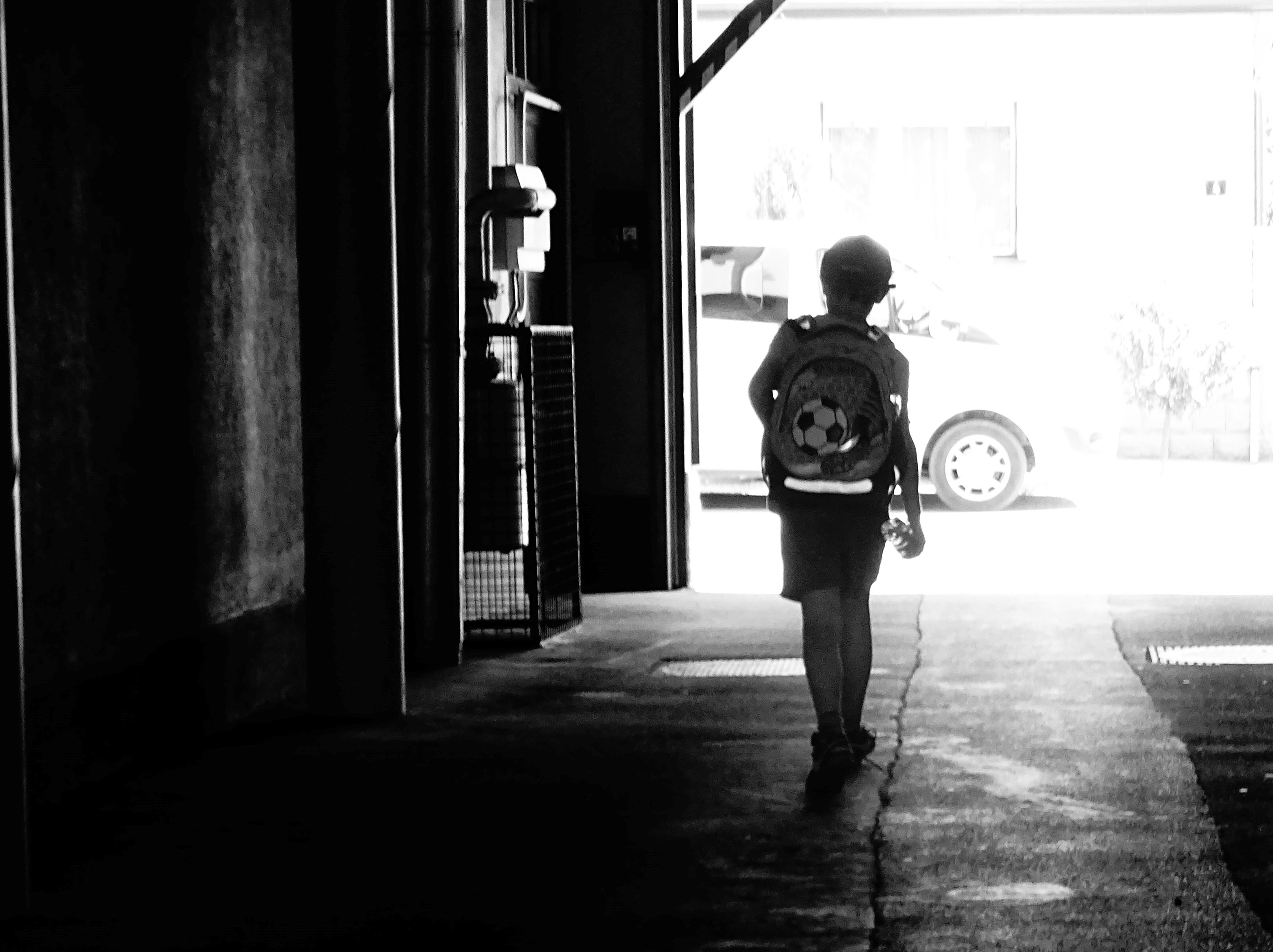 For illustration purposes only | Source: Unsplash
The Virgin Mary grotto in the school was Stuart's favorite spot during lunch break. He would sit there and pray for his family's condition to improve. That day, he did the same thing.
"Please, Holy Mother! Help us…I don't want to pretend anymore. I'm hungry and want to find out today who's been putting food in my lunch box."
All of a sudden, it started raining. Stuart rushed to his class to avoid getting drenched. He ran to the classroom and saw his classmates still eating. There was still a lot of time left before the break was over. He marched to his bench and reached out for his lunchbox to check it. Again, he felt something inside.
"It was empty when I left it a while ago…" he muttered. Curious, Stuart opened the box and was stunned to see three sandwiches, an orange, grapes, and dry fruits.
"How did these get in here? Who put them here? Should I eat it?"
He looked around to see which kid was eating a sandwich. That's when he saw Catherine, his only good friend in class, eating a similar sandwich on a bench behind him.
"What? W-What's going on?" Stuart exclaimed. "Did you do this?"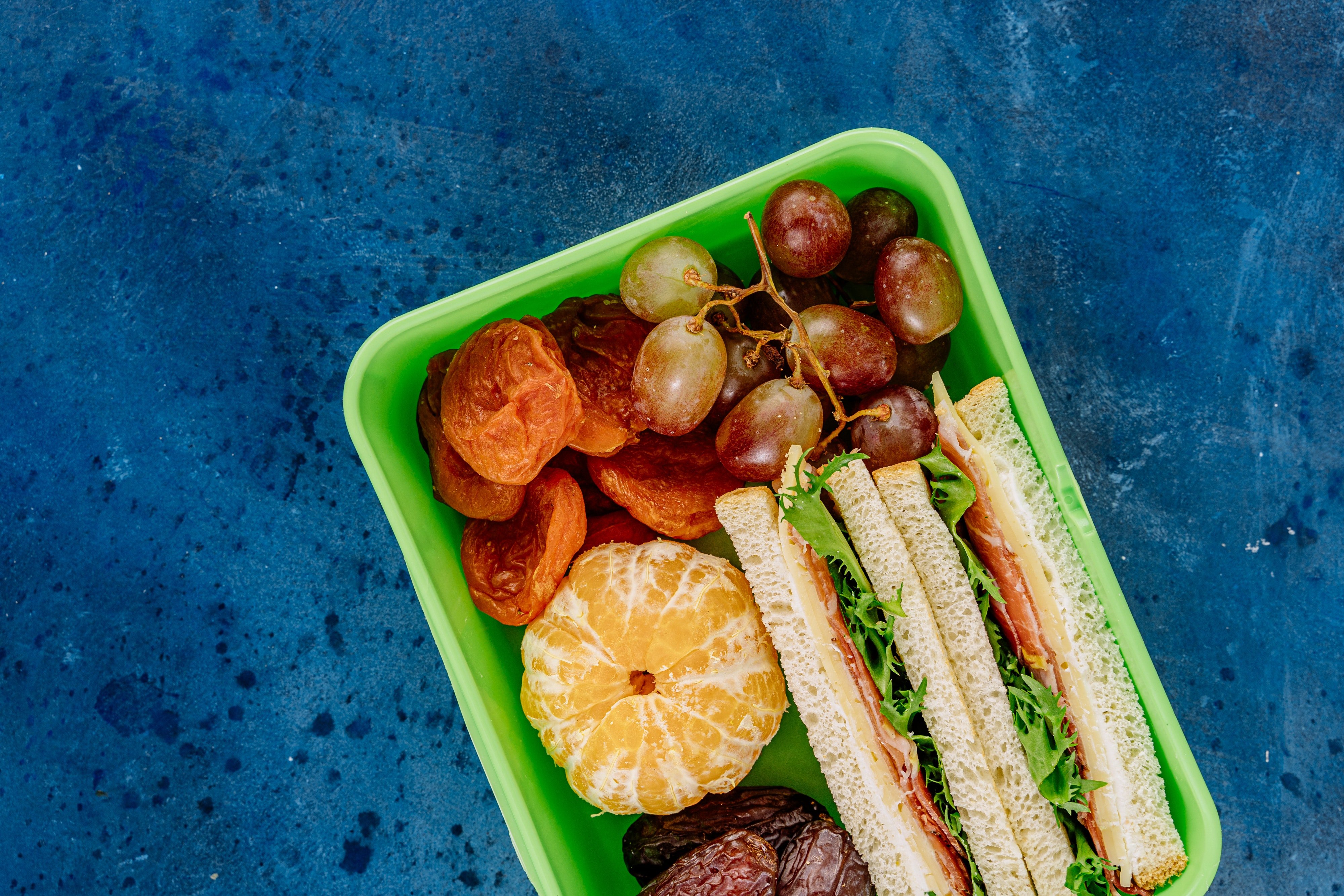 For illustration purposes only | Source: Pexels
He turned around and saw Gareth, a classmate, eating grapes. Both children smiled at Stuart, and he realized that it was their doing. The boy became teary-eyed, and as he sat in silence, his friends approached him to cheer him up. Well, it was here that Stuart began to regain his confidence.
"Hey, why are you crying? We just wanted you to be happy because we know your mom's condition," Catherine said. "I'll bring lunch for you every day…You don't have to pretend or stay hungry anymore."
"Me too! I'll keep bringing you fruits and juice," Gareth added.
Meanwhile, the entire class approached Stuart and said they would support him until his mom recovered. The boy couldn't believe his eyes and was delighted to see them lend a friendly hand. Then he looked at Catherine and asked her how she did all this, to which the girl revealed something more surprising.
"My father likes your mom very much…It was he who advised me to share my lunch with you…So I convinced the whole class to help you."
"It's weird. But why does your father want to help us? And what do you mean by he "likes" my mother?"
But Catherine had no answers to Stuart's questions. "I don't know…But he told me he likes your mother."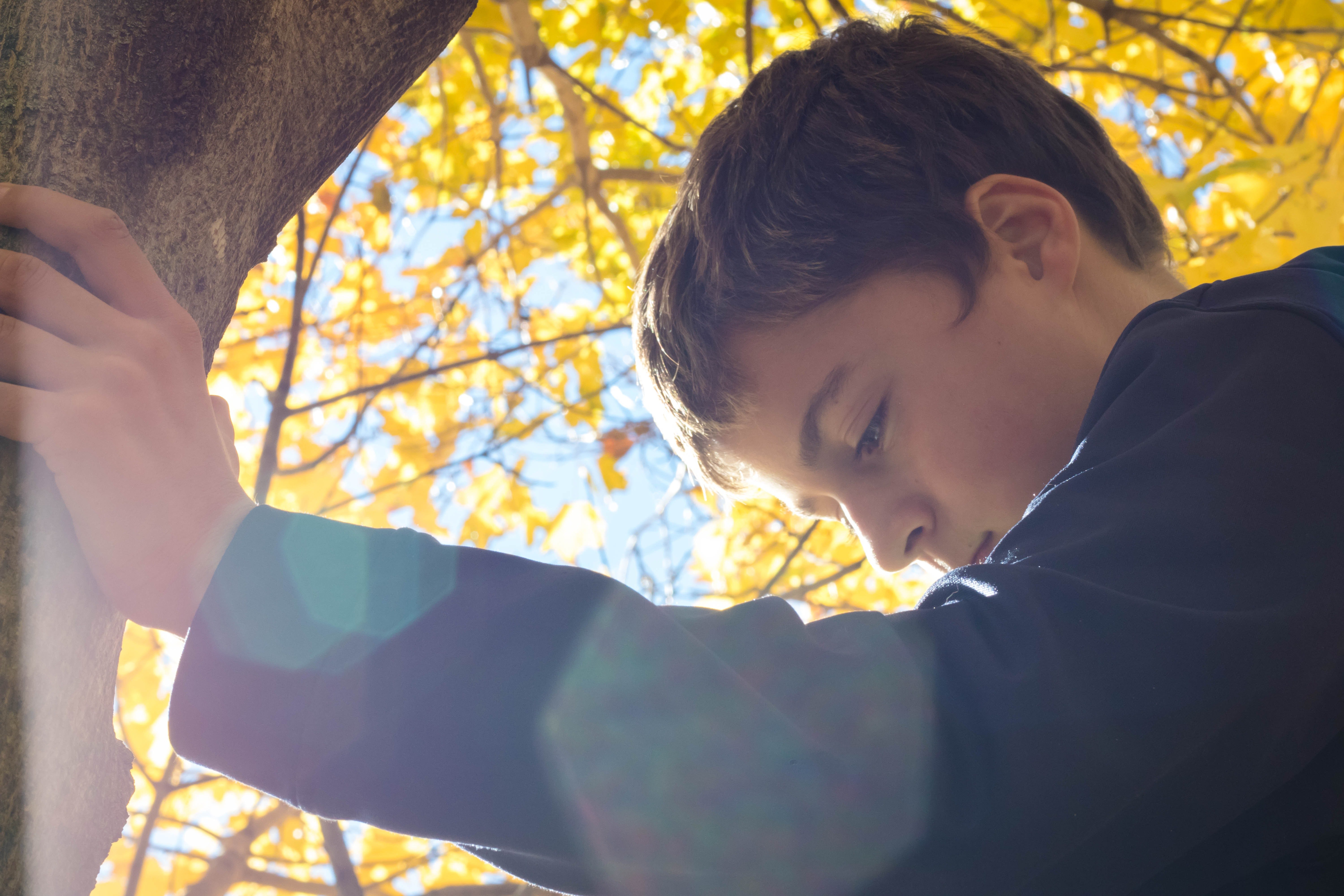 For illustration purposes only | Source: Pexels
Bewildered, Stuart let things slide for a while. He was happy to get help from his classmates and friends, but something about what Catherine said bothered him.
One evening, Catherine's dad Joseph visited Stuart and his granny in their home. "If you want anything else, please don't hesitate to ask," Joseph said, handing them some groceries and clothes.
Stuart was confused by the man's sudden interest in his family. He waited for the right chance and ran outside to talk to Joseph before he could leave in his car.
"Mr. Joseph…wait up, I need a minute with you…." the boy said, panting.
"What is this about? Catherine said you told her that you "like" my mother…Is it true?"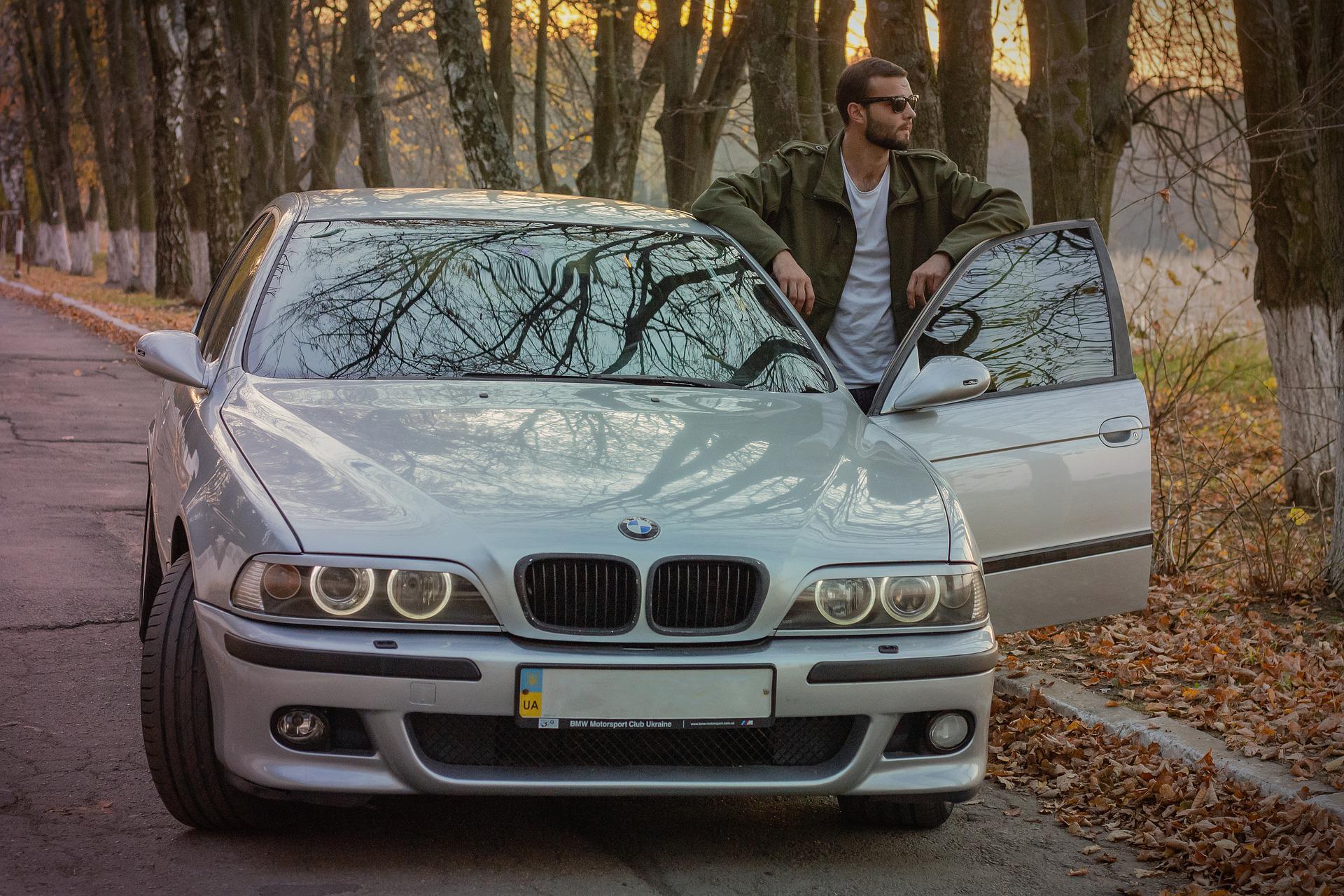 For illustration purposes only | Source: Pixabay
A few moments of silence persisted. Joseph didn't want to tell the boy anything, but now, he felt it was important for him to know.
"I don't just like your mother…I love her!" he said, smiling, driving past the confused boy.
Stuart angrily stormed to his granny and told her what Joseph had just said. But granny Edith hugged him, to his surprise, saying he should feel blessed to get a good father like Joseph.
"Granny? B-but…He's my friend's father…How can he be my father?"
That's when Stuart heard the unthinkable. It turned out that Joseph and Jane were good friends in high school. Although Joseph had one-sided feelings for Jane, he never expressed them.
As a twist of fate, she married another man and had a child with him. But things headed in a different direction when Stuart's dad left his mother and never returned.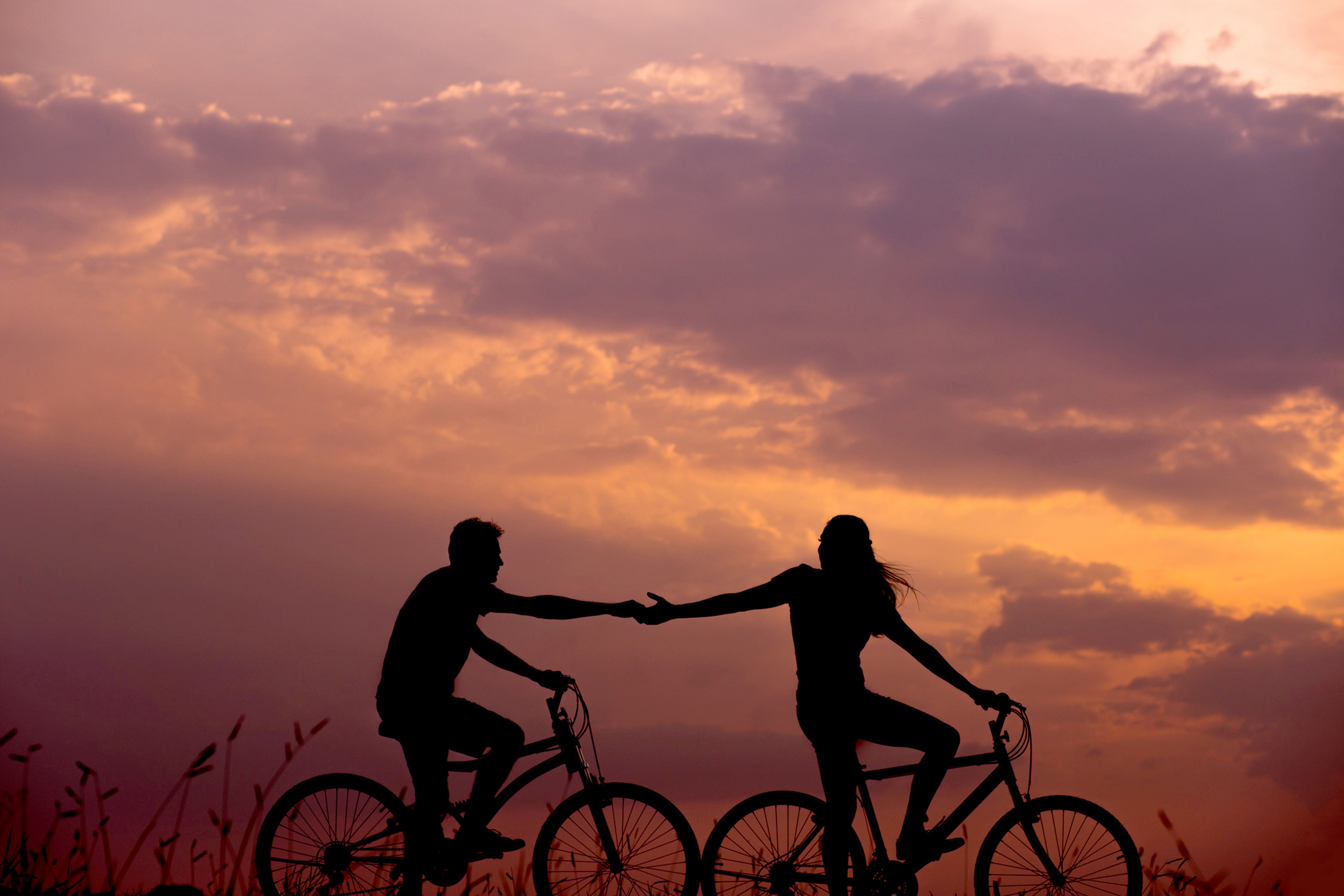 For illustration purposes only | Source: Unsplash
Meanwhile, Joseph married a woman and had a daughter with her. His wife had died due to an illness, and he had remained single since then. When he spotted Jane at a parent-teacher meeting three months ago and learned of her past, he decided to rekindle their friendship.
But due to Jane's coma after the accident, Joseph decided to take things slowly until she recovered. When he learned of her family's financial crisis, he made it his mission to help them. Stuart now knew the truth and was dealing with his emotions.
Two weeks later, Stuart's granny got a call from the hospital.
"Are you serious? Oh, God…Is this true…It can't be!" she cried.
"W-what is it, granny? What happened to mom?" the boy gasped in tears. "I'm scared…Is she alright? Tell me, what happened?"
When they arrived at the hospital, the doctor met them with a piece of news that made Edith burst into tears.
"It's a miracle! Jane is conscious now…You may go meet her."
Edith and Stuart were thrilled to see Jane move and talk after three long months.
"Mom! I really missed you…I love you!" Stuart cried in her arms.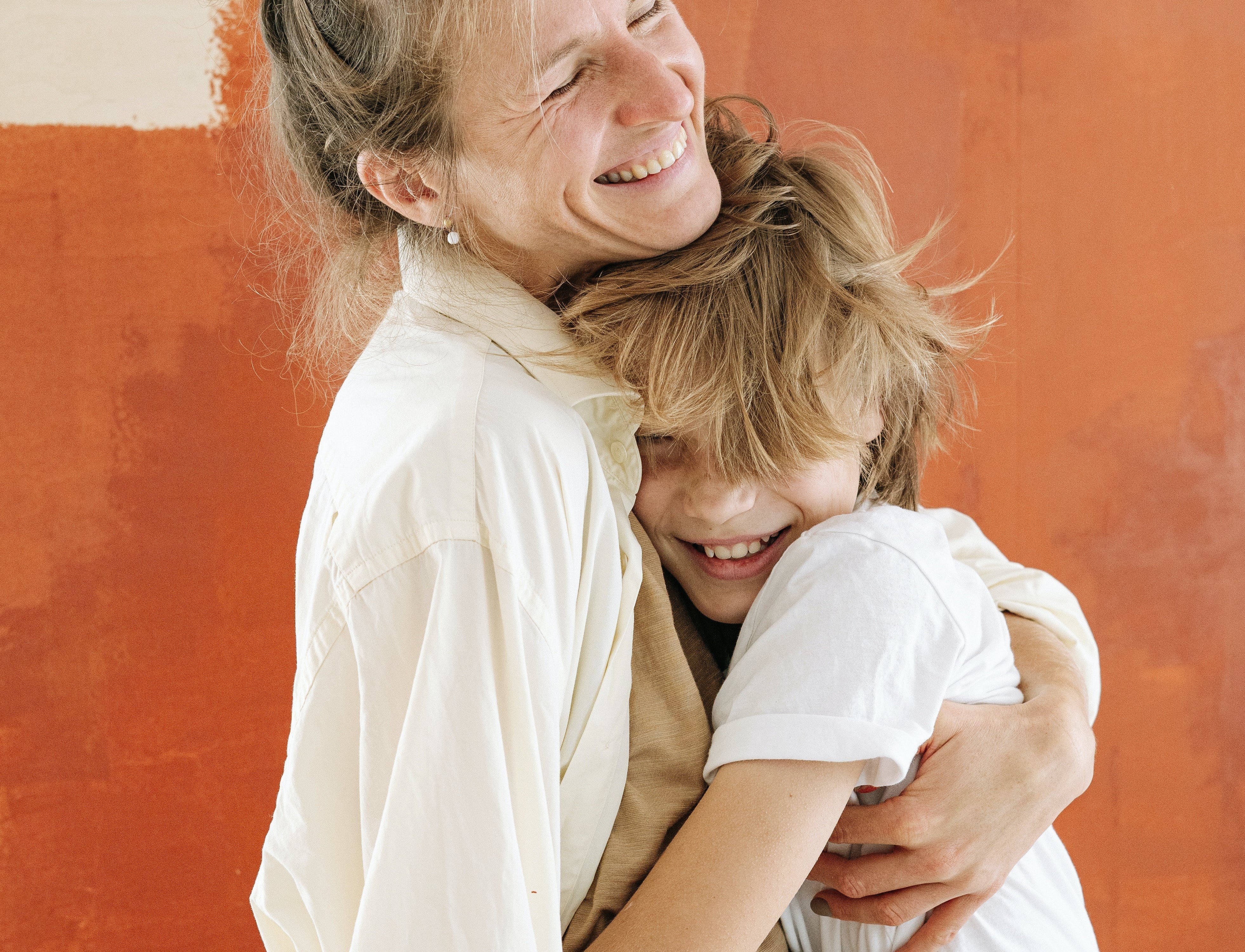 For illustration purposes only | Source: Pexels
Jane was discharged the next day after Joseph offered to settle her hospital bills. She later learned of how he supported her family in her absence.
Slowly, Jane began seeing Joseph as more than her best friend. The two began dating and, shortly after, married in an intimate ceremony in the church.
Stuart was happy to see their conditions improve in such a short time. He remembered his prayer in front of his school's grotto. He immediately went there with Catherine and silently cried in front of the Virgin Mary.
"Thank you, Holy Mother!" he sobbed, lighting a candle as his best friend and now stepsister, Catherine, hugged him.
"Let's go home, brother!" she said, and the two walked together to their house!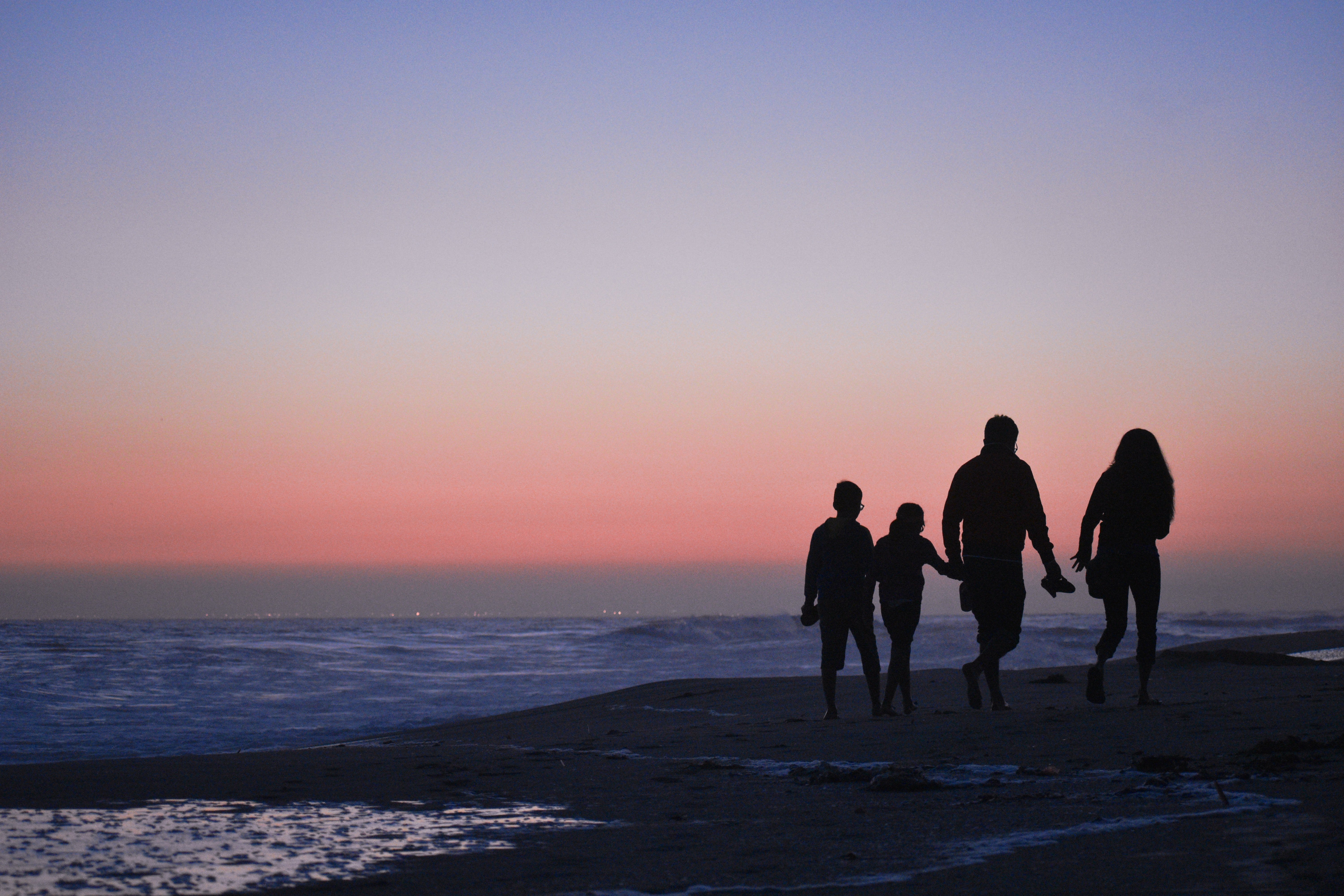 For illustration purposes only | Source: Unsplash
What can we learn from this story?
Good deeds make the world a better place to live. When Joseph learned about his best friend Jane's family and their poverty after she went into a coma, he decided to help them. He asked his daughter Catherine to share her lunch with Jane's son Stuart and did his best to make the boy's family feel comfortable.
Believe in miracles and pray because they are more powerful than you think. During his lunch break, Stuart often sat in front of the grotto in his school and wished his family's condition and mom's health would improve. His prayers were answered most overwhelmingly.