A teacher decides to take matters into his own hands when he sees a stranger offering candy to children in front of school. When he finally catches the man in the act and is about to call the police, the man reveals a shocking truth.
It was a typical day for Mr. Jones as he prepared classes in his office. Right next to his desk was a window through which he could see the outside of the school building.
Mr Jones had joined the school as a primary school teacher ten years ago and enjoyed every moment he spent teaching his students something new. His tireless thirst for knowledge and love of sharing had made him a remarkable teacher.
That day, Mr Jones looked out the window and stopped short when he saw a stranger outside the school gate. He spoke to a crowd of students and offered them sweets.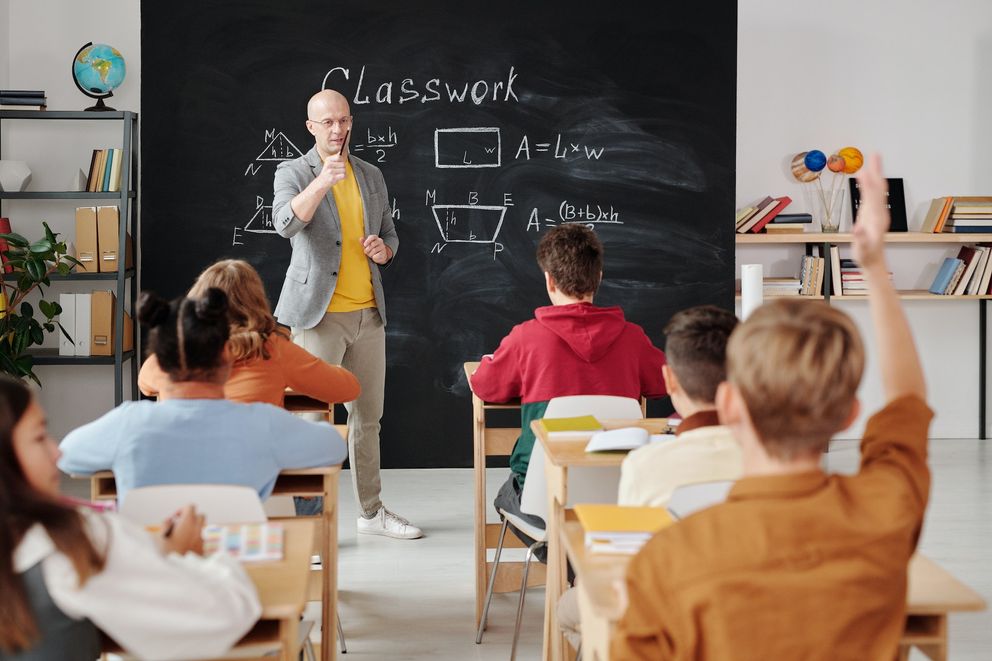 "Who is that?" he wondered, looking the unknown man up and down with a frown.
When Mr Jones could not recognize the man, his heart skipped a beat. The scene he saw reminded him of the news report he had seen on TV that morning.
"Local authorities have received multiple reports of children being taken to hospitals after eating poisonous lollipops. Police are not yet certain who is behind this gruesome act," echoed the news anchor's voice in Mr Jones' head .
"What if…? Oh no! I have to save the students before it's too late," he said while getting up and hurrying outside.
By the time he reached the school's main gate, however, it was too late for the stranger had disappeared. Mr Jones looked behind the bushes and walked to the end of the road, but he could not find the man anywhere.
"Don't eat the sweets!" Mr. Jones warned the students. "You shouldn't accept anything from strangers! Give them to me right now."
The frightened students immediately gave Mr Jones all the sweets and watched as he tossed them all in the bin. After seeing the concern in his eyes, the children were concerned and promised not to accept anything from strangers anymore.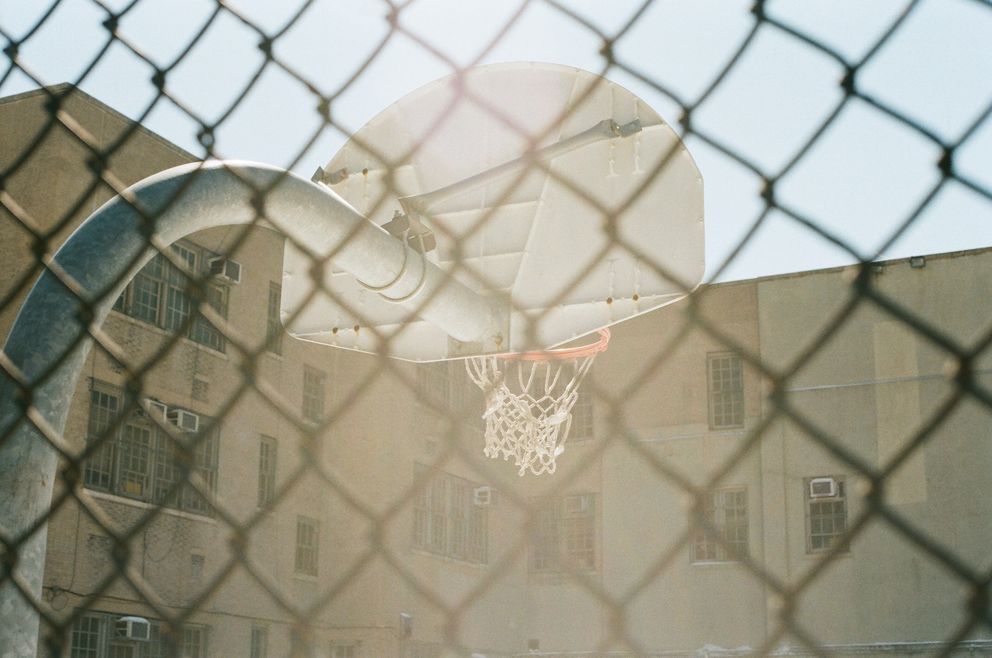 Rather than return to his office, Mr Jones rushed to the headmaster's office to report the incident.
"Mr Albert, I have something important to talk to you about," Mr Jones said to the Headmaster.
"Sure," smiled Mr. Albert. "Please sit down."
"I just saw a man handing out candy to our students outside of school grounds. I went straight away hoping to catch him but he ran away," said Mr Jones. "The school should do something about this. This man is a threat to our students."
"I understand your concern, but the school cannot control what happens off-campus," the principal replied. "The best thing I can do is inform the police so that they take care of it."
"But I don't think the police would do much because the man was only seen giving lollipops to children. We have no evidence against him," Mr Jones argued.
"Let the police deal with it, Mr. Jones," said the headmaster. "I suggest you focus on your lesson plans and not the stranger."
After hearing the stranger's words, Mr Jones kept his mobile phone in his pocket, knowing the man had not lied.
The worried teacher left the principal's office but still believed the students were in danger. He was sure the police wouldn't do anything, so he decided to take matters into his own hands.
The next day, Mr Jones arrived at the school early and hid near the gate, hoping the stranger would visit him again. He waited a few minutes and was about to give up when he saw the man walking toward the gate with a bag of candy.
As soon as the stranger opened his bag to look inside, Mr Jones lunged forward and ambushed him, holding his hand so he couldn't escape.
"I know what you're up to!" Mr. Jones yelled at the man.
"Let me go, please!" the stranger begged. "I just wanted to…"
"I know that you have distributed poisonous candy to our students. I do not know what evil intentions you have. I will call the police immediately and hand you over!"
"Please listen to me!" the stranger shouted. "I'm not here to harm these students. I just wanted to spend time with them."
"Stop making up stories!" said Mr Jones as he pulled his mobile phone out of his pocket.
"Please don't call the police," the man pleaded. "I always dreamed of becoming a teacher like you, but it didn't work out. I'm ready to share my story with you. Please trust me."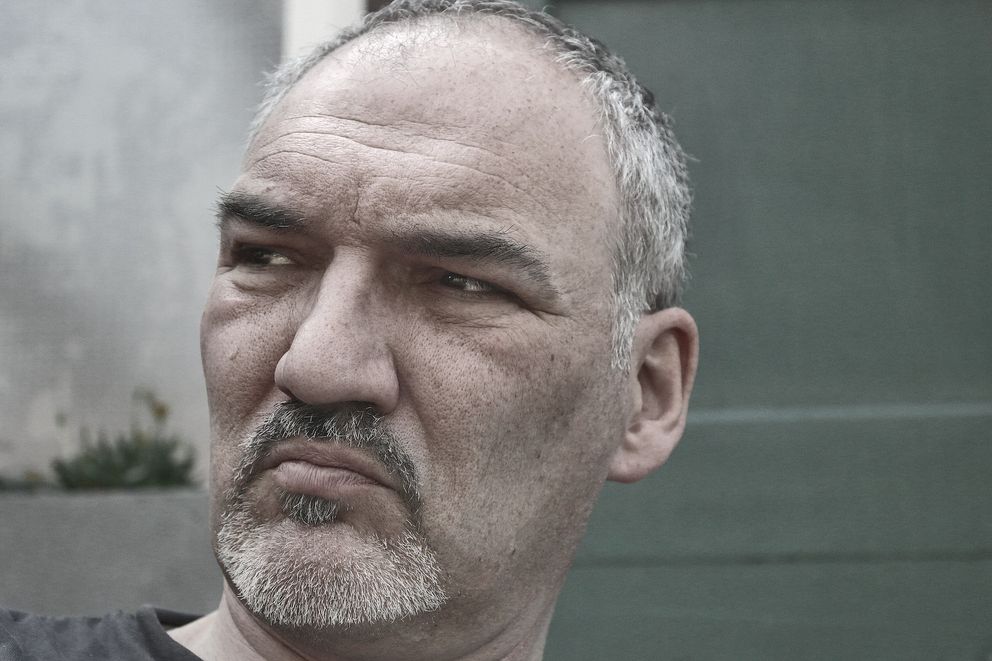 After hearing the stranger's words, Mr. Jones kept his phone in his pocket because he realized the man wasn't lying. He could see the honesty in the man's eyes.
"What's your story?" Mr. Jones asked, releasing the stranger's hand.
"Thanks," the man said, squeezing his hand. "My name is Walter and I come here because I like spending time with students. I was ten when I had to leave school because my family wanted me to earn money."
"Even though I dropped out of school, I continued my education by visiting the library, where I spent hours reading books and learning through online resources," Walter continued. "I even volunteered at a few local schools on the weekends, but I was never able to fulfill my dream of becoming a teacher."
"I'm so sorry for what you had to go through, Walter," Mr Jones said.
"But why are you handing out sweets to the students here?"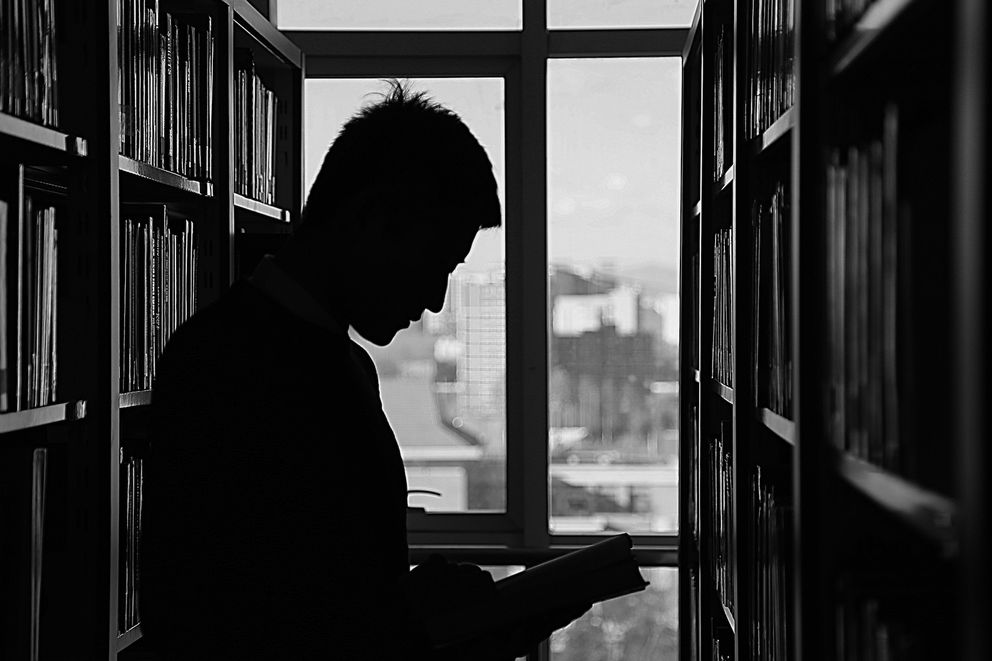 "Well, I'm not giving them away for free," smiled Walter. "I prepare a few questions before I come here and reward the kids who answer my questions correctly."
Walter took a piece of paper from his pocket and showed it to Mr. Jones. "I prepared these questions last night," Walter said.
After reading the questions and learning of Walter's tragic story, Mr. Jones regretted having doubted his intentions. It was evident that Walter was passionate about teaching and wanted to instill a love of learning in students.
"I have an idea!" Mr Jones smiled. "I can help you live your dream, Walter."
"It's too late now," laughed Walter. "It's too late to be a teacher."
"Come on, Walter," encouraged Mr. Jones. "It's never too late to start!"
"Thanks for considering me, but I can't live with any more false hopes," Walter lowered his gaze. "I will go now."
"Wait!" Mr. Jones stopped Walter. "Give me your number before you go."
Walter gave Mr Jones his number, thanked him and walked away. He was glad he met Mr Jones but he was sure his dream would never come true. Little did he know that the kind teacher would stick to his words and soon call him with an exciting opportunity.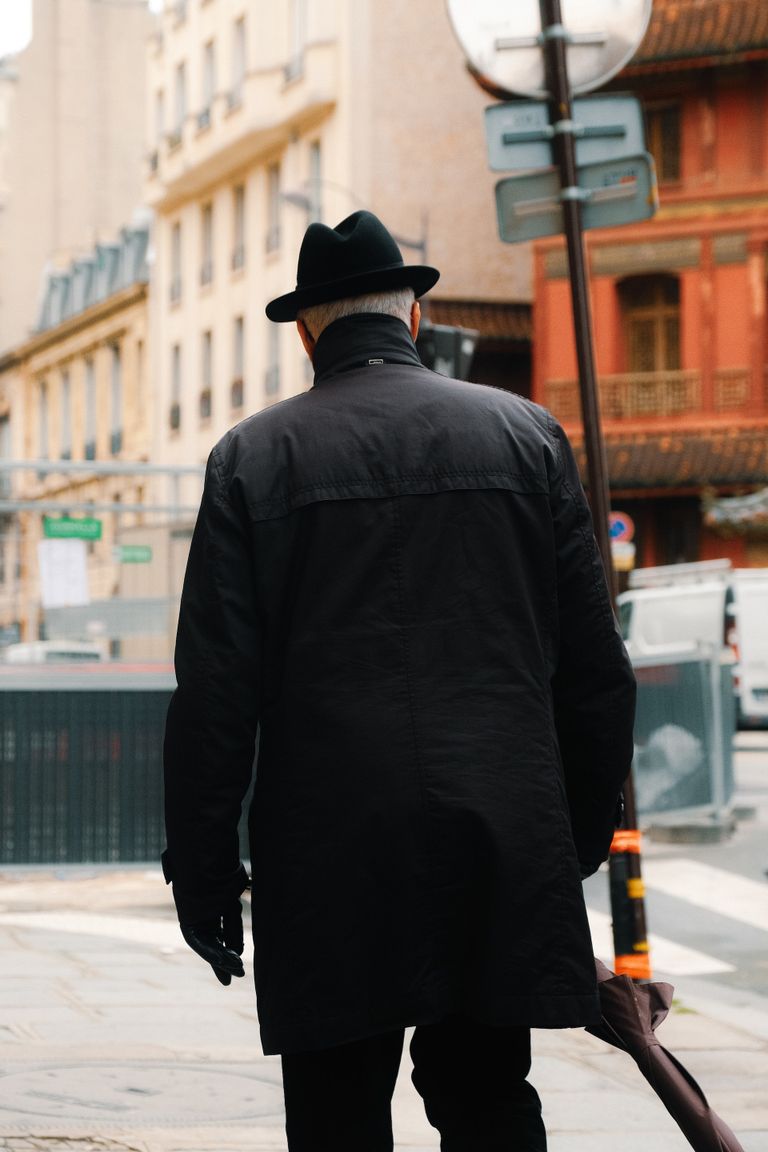 Later that day Mr Jones told the Headmaster about Walter and described his passion for teaching. "I've seldom met people as passionate as Walter!" exclaimed Mr. Jones. "I could see a spark in his eyes as he spoke about his love of teaching. I think he could be a great asset to our school."
"Are you serious?" Mr Albert laughed.
"How can we hire someone who is not qualified?"
"Well I think we can give him a chance," said Mr Jones. "I'd like to mentor him and see if he fits in well with the school. Maybe we'll let him volunteer. What do you think about that?"
"That sounds reasonable," Mr. Albert nodded slowly. "Okay, you can invite him to a…five-week mentoring program. That will help us assess his abilities."
"Thank you, Mr. Albert!" exclaimed Mr. Jones. "I'll call him immediately."
The next morning, Walter arrived at the school after receiving a phone call from Mr Jones. He was smiling from ear to ear as he walked into a classroom full of students.
"I want you to sit here and watch me while I teach, okay?" Mr. Jones instructed Walter politely.
Walter was delighted to have Mr Jones as a mentor and he took the opportunity to learn as much as he could. For the next five weeks, Walter assisted Mr. Jones with classroom activities, lesson planning, and assignment grading.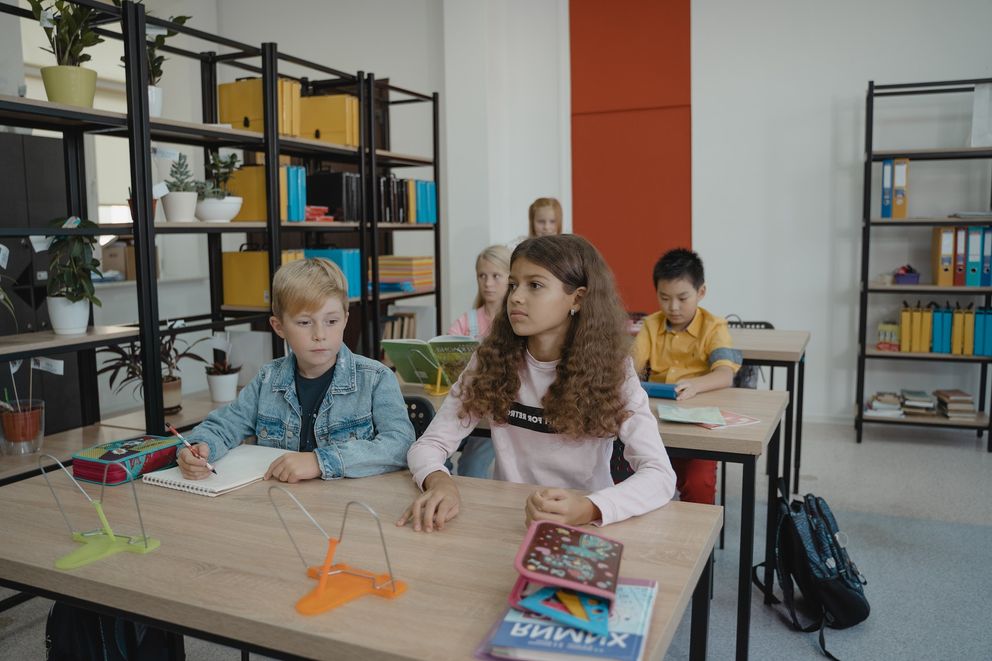 During the final week of the mentoring program, Mr. Jones asked Walter to tutor the students. "I know you can do it!" Mr Jones cheered him on.
At this point, Walter thought that Mr. Albert would ask him to leave, but what happened next changed Walter's life forever.
After giving a history lesson in elementary school, Walter felt like he had achieved everything in life. After class he sat down on a chair and cried with happiness.
"Hey! What's going on?" asked Mr. Jones.
"I can't believe my dream finally came true!" Walter cried. "Thank you, Mr. Jones. I am eternally grateful to you for giving me this opportunity."
"Come on, Walter," Mr Jones patted him on the back. "You still have a long way to go."
Then he took Walter to another class, where he had to prepare the students for a science competition. Walter sat down next to Mr Jones and watched what he was doing.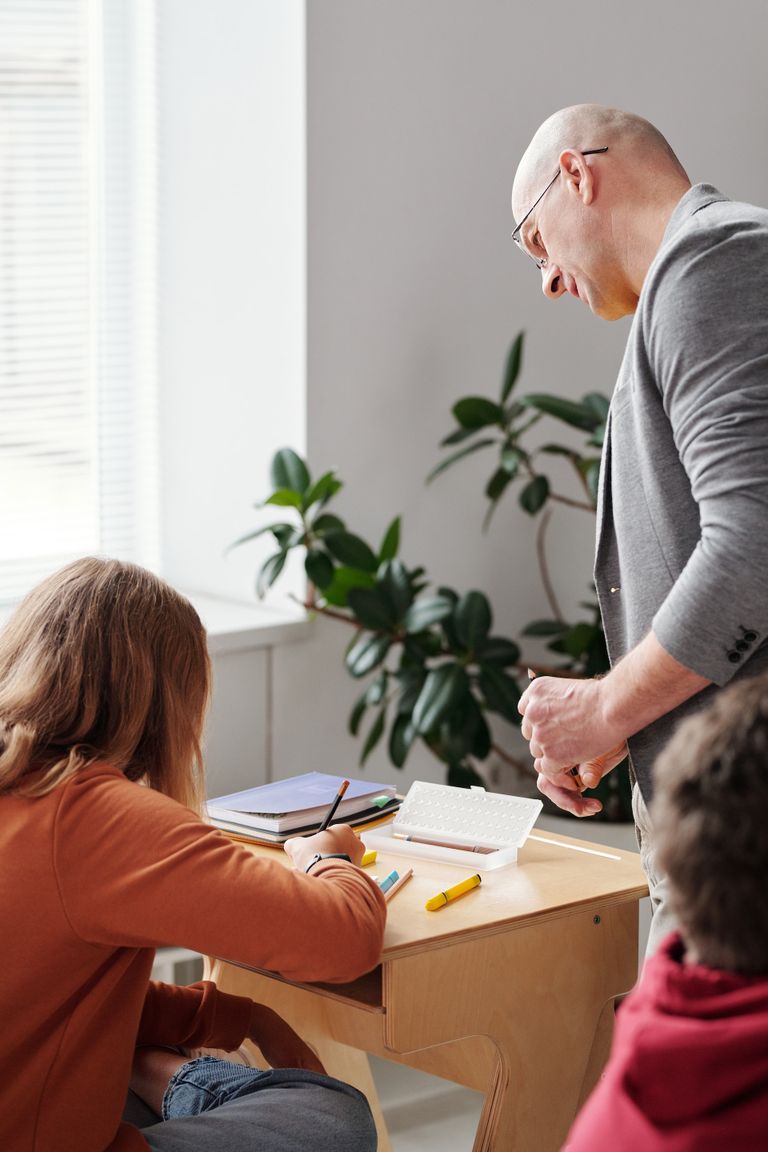 A few minutes later, Walter realized that Mr. Jones didn't have enough resources and needed more books to prepare the children. The school library did not have the required books, but Walter knew he had those books at home. However, he did not tell Mr Jones about the books until the next day.
"I brought these books to help the kids prepare for the science competition," Walter said while handing the books to Mr. Jones.
"Oh wow!" Mr Jones smiled as he accepted the books. He read them all and thanked Walter for his generous effort.
"I just took this as an opportunity to thank you for everything you've done for me, Mr Jones," Walter said.
"You don't have to thank me for anything, Walter," the teacher replied. "You are here because you deserve it."
Mr. Jones spent all day preparing his students for the science competition using Walter's resources. The result was that the students won the competition and Mr Jones thanked Walter for his help.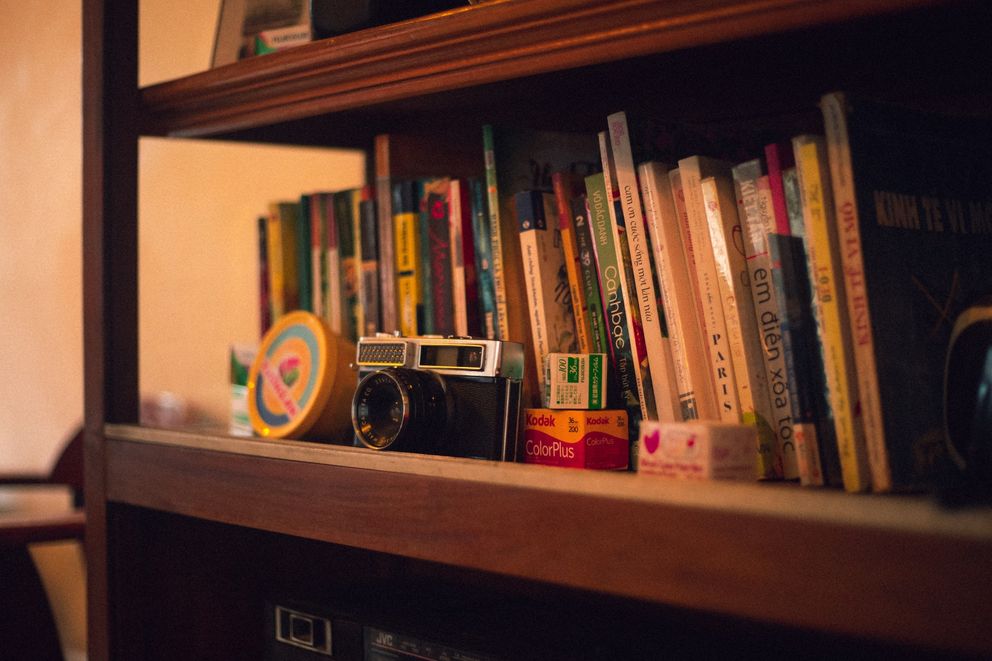 "They won because of you, Walter!" Mr Jones smiled. "You have shown your passion for helping children acquire knowledge. You are destined to become a teacher!"
Soon after, Mr. Albert called Walter into his office and praised him for his dedication.
"Your performance during the mentoring program was outstanding, Walter!" , said Mr. Albert. "Mr. Jones has updated me on your progress and even told me about the books you brought from your library. Thank you for your sincere efforts!"
Walter couldn't help but smile as the Headmaster complimented him. He had never imagined in his life that he would experience this day. At this point, Walter thought that Mr. Albert would ask him to leave, but what happened next changed Walter's life forever.
"I'd like to offer you a full-time teaching position at our school, Walter," said Mr. Albert, putting his hands on the desk.
"What?" Walter gasped in disbelief. "A full-time job as a teacher?"
"Yes," nodded Mr. Albert. "But I want you to take a course before you start working. It will help you improve your skills."
"I can not believe that!" Walter covered his face with his hands.
A few weeks later, Walter entered the school building as a full-time elementary school teacher – a dream come true. He felt his heart pounding with excitement as he entered the classroom and began the first lesson of his new career.
Over the years, Walter has helped the students win numerous awards in various internal school competitions. Meanwhile, his friendship with Mr. Jones deepened and he was always grateful to him for making a difference in his life.
What can we learn from this story?
Never judge people by their looks. Mr Jones thought Walter meant to harm the students, but the truth was different. The teacher immediately regretted judging Walter when he learned the truth.
There is always a light at the end of the tunnel. Walter thought he could never become a teacher until he got a call from Mr Jones. He never imagined living his dream and working as a primary school teacher.
Share this story with your friends and family. She could inspire them and brighten their day.
Click here to read another story about a teacher who kicked out a student with a foreign accent and met the girl's parents the same day.